This is one I've been waiting to write for a while. It's because I first got Shipwrecked's "The Last Pagans" from
Grave Mistake Records on black vinyl months ago
, but I had to wait a while to finally pull the trigger on the expensive shipping from Germany to get it on the limited clear and white vinyl
from Crucial Response Records
. This has been hands down the album I have been listening to the most in 2012, and it is hands down my favorite release to come out this year. Scandinavia's Shipwrecked is a glorious mix of Oi! and 80s style Boston hardcore. Anyone that knows me at all knows that bands like The Templars and 86 Mentality are some of my favorite bands ever, so its no surprise that Shipwrecked sounds like the Templars and 86 Mentality had a love child, and maybe Slapshot was that boyfriend on the side and they're not sure who the baby's daddy is so it's all about to go down on Maury. Ok stay with me...
Here it is in all its glory on /632 black vinyl, /218 clear vinyl, and /201 white vinyl. It cost me a pretty penny to get these two color copies from Europe, but since I think this album is just so incredible I wouldn't be able to live with myself a few years from now knowing that there were limited color copies that I let slip away. These were the most expensive imports on the Crucial Response website, something about additional taxes for items from Scandinavia to Germany and then of course to America, so all in all they were about $20 each for the color copies. That's heat right there for a new release, but I just had to have it! Atleast I got the black copy for $12 or so from Grave Mistake.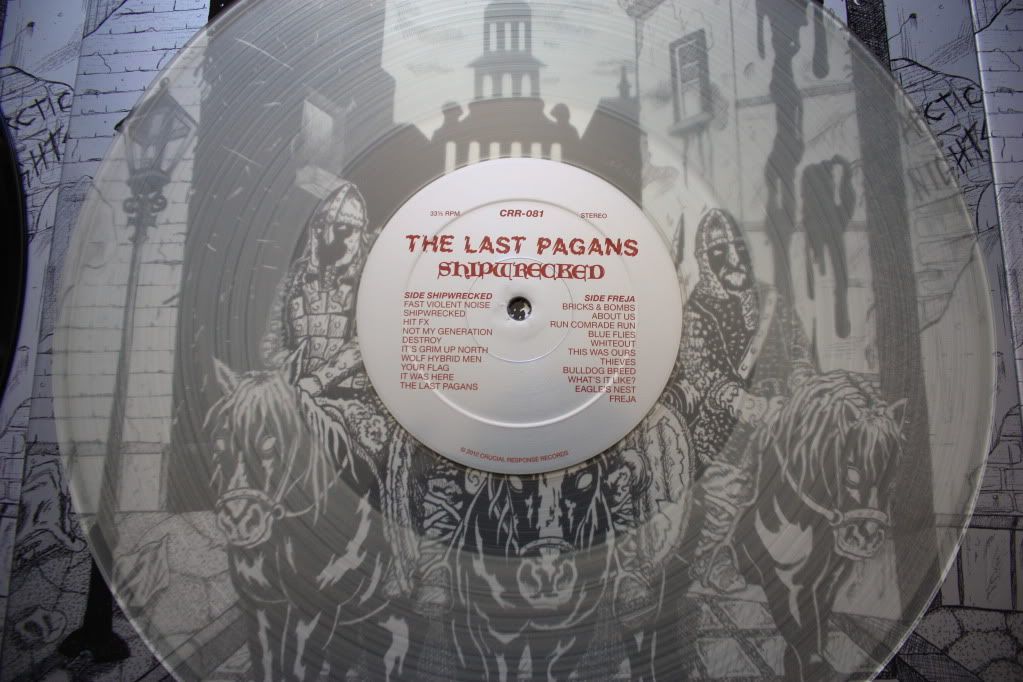 The clear vinyl is the best looking of all three. As I've said before usually I don't like clear vinyl, but this is more of a milky clear, and it looks great with the silver and red labels.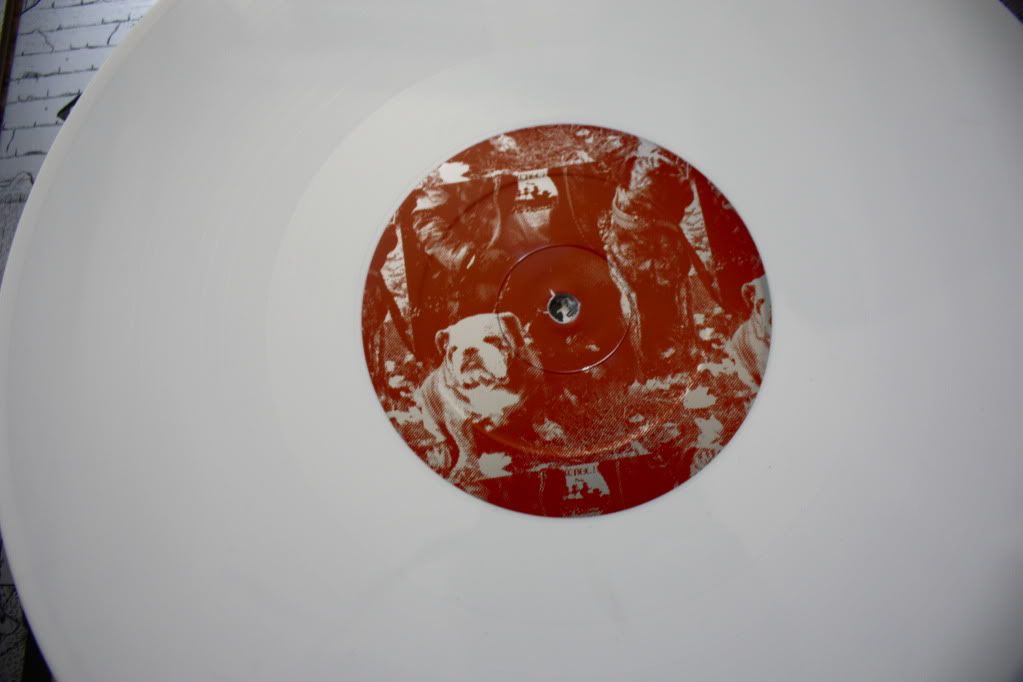 And the B side label. Woof.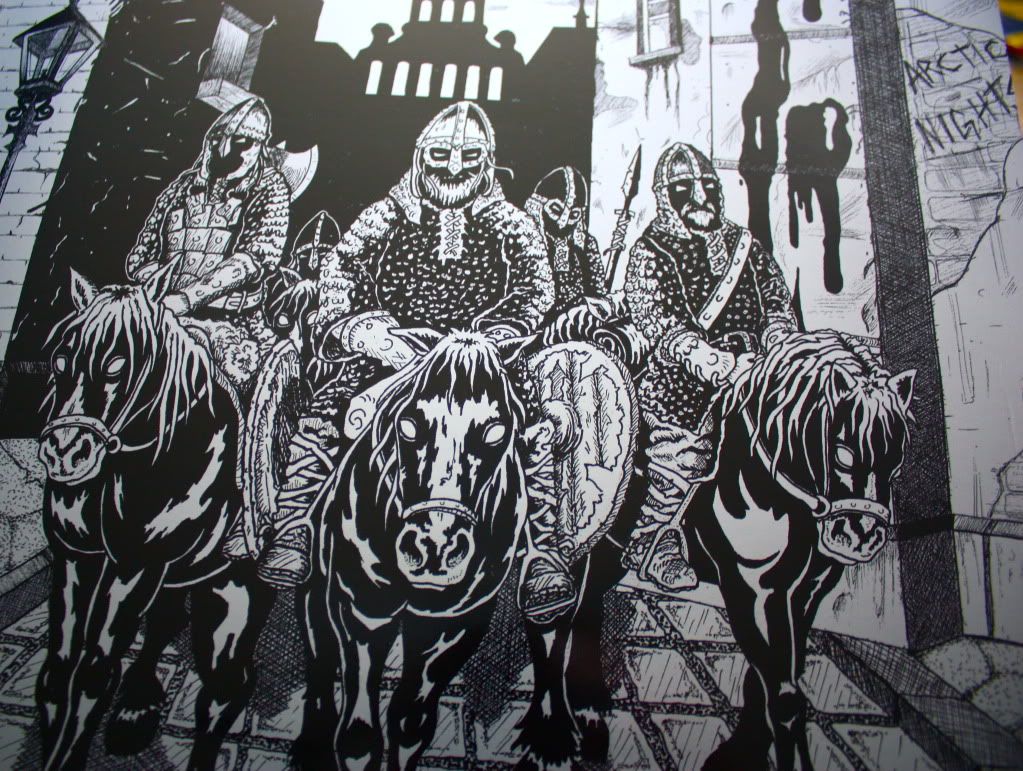 This is some incredible artwork. I love the knights strolling through the town and the "Arctic Nights" graffiti on the wall. It is just a dark and menacing cover, they just look like they are coming to bring their nordic hardcore and smack you across your face with it (no pun intended). The silver really pops on the jacket itself, the pictures don't do it justice. Everything on this release looks amazing.
Look how brutal those lyrics are to the first track. Fast violence baby, forever wrecked. Fuck Yes. Seriously if you don't have this album yet, then you are really, really missing out. It is going to take a miracle for this release not to end up on my number one spot for 2012, and it is quickly becoming one of my favorite records of all time. Since they are not an American band and don't really tour, I wouldn't be surprised if this album is forever slept on. If they were a young Boston band, everyone would be going nuts, but anyone who sleeps on Shipwrecked is losing out. Listen to Fast Violent Noise below and then go buy this record!!!